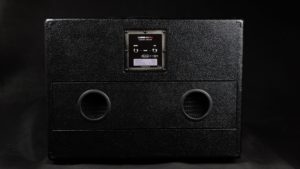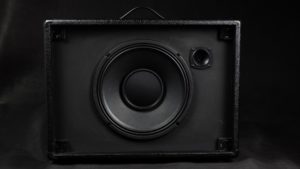 The perfect speaker cabinet for your Kemper Profiling Amplifier / AXE-FX / Line6 or other profiling and modeling gear.
With this kit you will be able to build your own high quality full-range flat response and guitar range flat response speaker cabinet. The Camper Plus cabinet is designed for the use with guitar profiling or modelling gear, where the speaker profile / model will remain part of the overall sound experience.
If you got some skills, tools and space available, the job can be done in approximately two hours. To complete your new speaker cabinet you will need our kit and a PALMER unloaded 1×12″ cabinet which is available
 

here. This cabinet is high quality German made cabinet , but it still is very affordable.
231 Euro*
for customers outside of EU and Switzerland
*274,89 Euro including German VAT for customers inside EU / prices are excluding shipping cost 
You want to incorporate this fine cabinet into your setup, but you don`t want to spend time? No problem, we got you covered ! We take our Camper Plus DIY kit and install it for you into the PALMER unloaded 1×12″ cabinet for you.
375 Euro*
for customers outside of EU and Switzerland 
*446,25 Euro including German VAT for customers inside EU / prices are excluding shipping cost 
1×12″ broad band speaker  ( directivity/dispersion 80x80°)

1/2" tweeter  ( directivity/dispersion 60x60°)

crossover network

full range flat response

72-16.000 Hz (-3 dB)

guitar flat response

72-10.500 Hz (-3 dB)

measures (lxhxd): 58x45x29 cm

weight: 17 kg

power handling 230 watts rms

1/4" jack input for FRFR mode

1/4" jack input for GFR mode